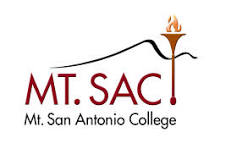 Mt SAC leads with Energy Management and Carbon saving Climate Change Technology
Mt San Antonio Community College "Mt Sac" demonstrates energy and sustainable climate change leadership in 30 campus buildings. Mt Sac is the first California Community College to use the cloud to shed megawatts of energy and thousands of tons of climate change carbon emissions per year without affecting operations.
The California Community College system is the largest educational institution in the world serving 2.4 million students at 112 local campuses. Leadership by Mt Sac energy experts Gary Nelson and Art Cadena have validated new "best energy EM&V, Automated Demand Response, and climate management practices".
MelRok, led by CEO Dr. Michel Kamel, Ph.D, Stanford is a leading Energy Technology company delivering unparalleled cost effective cloud energy technology for EM&V that reduce Time-of-Use (TOU) and Peak Energy penalty charges. MelRok's patented EnergiStream Cloud Gateway is an open source technology that transforms raw energy data from Building Energy Management systems, Submeters, Sensors, and utility Smart meters, into actionable steps for unprecedented energy cost reductions.